Do you have raw video footage or film from a

Wedding,  Anniversary, Reunion, Birthday,

Communion, Family Event,  Business Event,

Sports Video or any other video or film

that needs to be edited into something wonderful?

Then you've come to the right place!

Our expert editors will transform your raw film or video footage into

a beautiful, memorable video that you can enjoy over and over again.

845.538.9600

Do you have raw video from a party or other event that you would like to have edited into something wonderful to watch? We can get it done for you!

Do you have Wedding Video that needs to be edited? We can edit a full length keepsake video and a FREE highlight video for sharing online!

*This video was edited from raw footage supplied by client

Video Editing Services - Hudson Valley Video Pros 

Complex Photo/Video Montages for Special Occasions

Centennial  Celebration Photo/Video Montage:

Do you have video and photos that need to be edited into a special montage for a Birthday, Wedding, Reunion, Anniversary, Memorial Service or other event?

Call us for School Plays, Meetings, Events, etc

Sports Video Editing

Do you have game video and need

a Recruitment Reel created?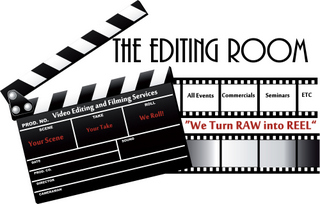 The Video Editing Room - "We turn RAW into REEL!"